There may be times when we may have scrap metal and want to sell it off. But here we may think about the prices and the process through which this could be sold. Some places have lot of options when it comes to selling the scrap metal. Due to this we can make selection from vast range of options after comparing the services and the prices which are offer by the various players in this filed. One such place while is filled with lot of options for selling scrap metal is Springfield. So if you are in Springfield and have scrap metal to sell, you do not have ot worry at all as this place is filled with some really good options.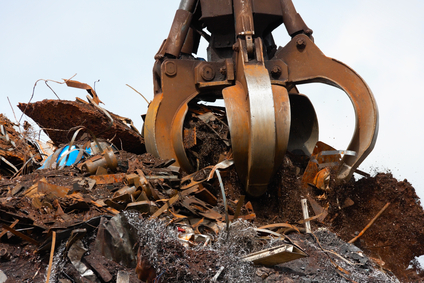 As mentioned, one of the first factors that one may think of before selling scrap metals is what price one would get for the same. In Springfield the scrap metals services comprise of names like R&R Industries, Joseph Freedman Co Inc., Chet's Wrecking, Eastern Vehicle Recycling, Boulevard Used Auto Parts and more. For getting the scrap metal prices all you are required to do is request for a quote and then just get your scrap metal sold. One place which is known for offering highest price on the scrap metals is Chet's scrap metal. Even though the price of scrap metal is something that has a tendency to fluctuate you could simply call them and get to know the pricing chart. With this you would be able to know the latest as well as the most competitive prices which are offered by them.
Chet's scrap metal deals with wide range of metals and this covers aluminium, irony aluminium, aluminium rims, copper/brass radiators, bare light, lead, stainless, copper, insulated copper factor, cast iron, light iron, steel prep, steel unprep and so on.
So as far as the prices of scrap metals are concerned, these vary and hence you are require to call the services providing scrap or you could do this by simply filling a form. You could also browse online for the various scrap metals services, request for quotes and compare the prices that are being offered. This way you could go for the best deal and sell your scrap metal.
Another good place from where you could get quotes for scrap metal is Joseph Freedman Co, Inc. They offer an impressive range of services and deal in ferrous and non-ferrous metals. Joseph Freedman Co is known for their outstanding service and all you are required to do is just call them and get the quote. If you require fast payment and great prices then this is a good option and they buy all grades of ferrous metals. They are known for offering efficient service as well as payments and with them you could carry out the process of selling your scrap metal in an easy manner.
So you could get scrap metal prices in Springfield from many services who deal in scrap metal by requesting for quote. It is better to compare the prices and the selecting the best option from these. Since the prices of scrap varies with the metal value you may go for the option which gives you value depending not only on weight but also on metal content.